Priority Treatment for Veterans
All veterans are entitled to priority access to NHS hospital care for any condition, as long as it's related to their service and subject to the clinical need of others.
Armed Forces Veteran Friendly Accredited GP Practice
Hulme Hall Medical Group Practice is proud to be Armed Forces Veteran Friendly accredited. If you have served in the Armed forces, please let us know so we can update your medical records with this information.
We hope you find the following resources helpful:
Veterans Gateway https://www.veteransgateway.org.uk/
A veteran is someone who has served in the armed forces for at least one day. There are around 2.8 million veterans in the UK.
When servicemen and women leave the armed forces, their healthcare is the responsibility of the NHS.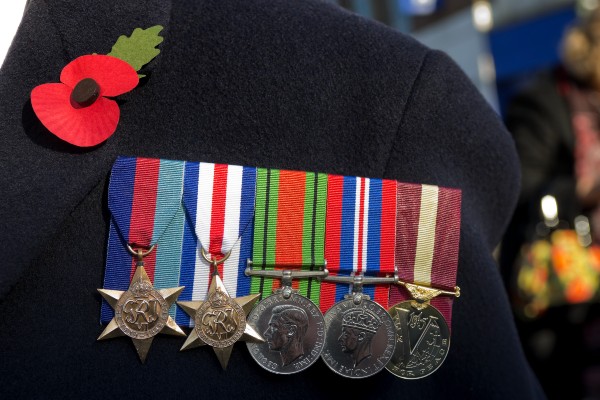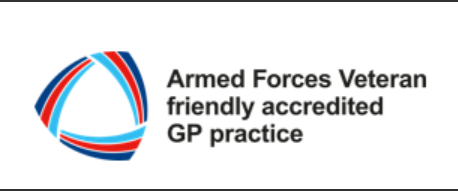 It is highly important for continuing healthcare that you register with an NHS GP and remember to tell them you've served. Telling the GP practice about your veteran status will trigger the transfer of your full medical documentation from the Ministry of Defence (MoD) to your GP and enable you to benefit from veteran-specific services, like prosthetics and mental health.
You shouldn't be disadvantaged from accessing appropriate health services, so it's important that you notify your current GP that you are moving, particularly if you're on a waiting list for medical treatment, so that this information can be transferred across.
All veterans are entitled to priority access to NHS hospital care for any condition, as long as it's related to their service and subject to the clinical need of others.
Please remember that priority treatment does not entitle you to jump the queue ahead of someone with a higher clinical need and only relates to a condition associated to your time within the armed forces.
For more information on the duty of care owed to service personnel, read the Armed Forces Covenant
To enable the practice to comply with the requirements of the Armed Forces Covenant and ensure high quality responsive services for currently serving members of the armed forces, veterans, reservists and their families we are trying to identify all our patients who are part of the Armed Forces Community.
The Armed Forces Community includes:
Regular personnel currently serving as members of the Naval service (including the Royal Navy and Royal Marines), Army or Royal Air Force.
Reservists Volunteer Reservists, who form the Royal Naval Reserve, Royal Marine Reserve, Territorial Army and the Royal Auxiliary Air Force, and Regular Reservists, who comprise the Royal Fleet Reserve, Army Reserve and Royal Air Force Reserve.
Veterans those who have served for at least a day in HM Armed Forces, whether as a Regular or Reservist.
Families of Regular Personnel, Reservists and Veterans the immediate family of those in the categories listed above. This is defined as spouses, civil partners, and children for whom they are responsible, but can where appropriate extend to parents, unmarried partners and other family members.
Bereaved the immediate family of Service Personnel and veterans who have died, whether or not that death has any connection with Service.
Please let your nurse, GP or the reception team know if you belong to the Armed Forces Community (and under which category), and would like this information adding to your medical record.
We have a significant number of military veterans registered with us.  We are conscious that some military veterans might need additional help and support.  If you or someone you know has mental health problems and have been affected by conflict, help is available as the surgery is proud to be accredited as a veteran friendly practice by the Royal College of GPs. 
Help is also available via Op Courage, the veterans' mental health and wellbeing service http://bit.ly/3n9u3td