Self Referrals
Community Weight Management Programme
We are working with A Better Life Stockport to support our patients to lead healthier, happier lives. 
ABL continues to support your patients with the following services:  
Enable, Tier 2 Weight Management for people with a BMI of 25-35  
From 23+ for clients from BAME communities  
FAB, (Food, Activity, Balance programme) Family Weight Management for children aged 5 – 17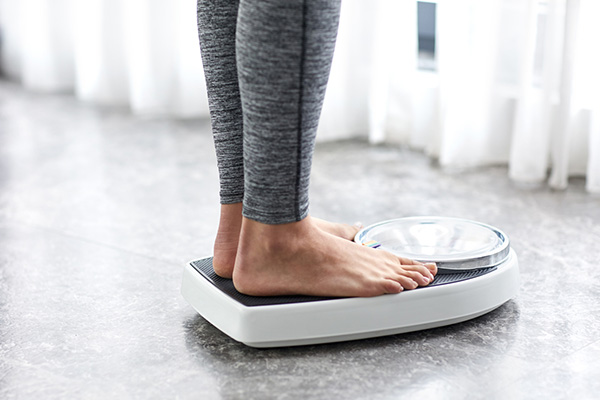 If you are eligible for the services ABL Adult weight management service offer a variety of free programmes in many areas of the North West, including support to lose weight, stop smoking and generally improve the wellbeing of patients.
They continues to operate during the Covid-19 outbreak by offering telephone appointments, online sessions and resources to help you stay healthy.
You can access the support by contacting:
Your GP for a referral.
Telephone 0161 870 6492.
You can also use our Healthy Weight /BMI Calculator
Physiotherapist
Every Friday at our Cheadle Hulme sit we have a first point of contact physiotherapist. Our receptionists can book you appointments for this. The value of using physiotherapists with advanced practice skills means that patients can access physiotherapy expertise without the need to see a GP first.
Podiatry
Self Referral forms can be collected from the GP Surgery or any Podiatry clinics which once completed, you can be seen by a podiatrist.
The Northern Sexual Health Clinic & HIV Service
This service does have walk in clinic times which can be found on the The Northern Sexual Health website, alternatively you can call 0161 204 5888 to arrange an appointment.
Minor Eye Clinic
The Minor Eye clinics can be found at most local opticians. This service provides treatment for people with minor eye problems. GP's can not treat eyes and always recommend seeing an optician for any problems relating to your eyes. 
NHS launches ChatHealth in Stockport
Chathealth' Today is a confidential help and advice tool for 11 to 19 year olds who live in Stockport or attend school in Stockport. It is a digital online platform which enables a safe and secure messaging service between healthcare professionals and service users. It will be available Monday to Friday from 8.30am until 4.30pm (excluding bank holidays) and gives young people a choice of how to access health advice and increase our reach to service users including those who don't attend mainstream education and those who are electively home educated. It is a SMS text service only (not whatspp) and young people won't be able to ring to chat. Chathealth will be happy to meet school age children face to face if they prefer.
Wellbeing and Self Care Service (WBSC)
If you are a patient at our practice and feel you would benefit from a call/referral to the WBSC service our reception team are happy to help and support with getting you someone to talk to.
The service  is great for patients who are carers needing help and support.
WBSC can offer support to the elderly particularly if worried about completing the census as it is online
WBSC can offer wellbeing/befriending calls to any patients lonely or isolated.
Who Is the Service For?
Anyone aged 18+ registered with a Stockport GP who requires support with social issues (such as housing or finances), or long term conditions (such as anxiety and diabetes)
What is the service on offer?
1:1 support around issues such as low mood, anxiety or loneliness. The service can support those who are managing a long term condition such as anxiety or depression or who may need help with issues such as housing or finances. The service can also link you in with groups within your community/.
Self Care and Wellbeing coordinators
A self care and wellbeing coordinator is someone who you can talk to confidentially and gives you one to one support to help you manage your own health and well being. To make an appointment call 0161 204 4675.
Stockport Psychological well-being service can help you to deal with negative thoughts and feelings, Call 0161 480 2020 or visit Self Help Services 
You & Yours Counselling
Established in 1989, You & Yours Counselling are a registered charitable organisation in East Cheshire providing individuals and couples with high-quality, affordable counselling services in Poynton, Stockport and the surrounding areas.
Pre-Covid they operated from a base in Poynton. Currently they are offering secure online sessions to individuals 18+ years until it becomes safe again to return to face-to-face sessions.
Individuals can ring to make their own appointments by contacting their Bookings Officer on 01625 874225.
They offer daytime and evening appointments with trained and experienced counsellors and ask for a contribution to sessions which is affordable, covering only operating costs.
Kooth and Qwell - Your online mental wellbeing community 
Both services offer UK based professional mental health support within the Stockport area. 
Kooth is available for children and young people in the Greater Manchester area aged 10 - 25. Qwell, is aged for adults 26 and over. 
Both Kooth and Qwell are free and available at point of need, are anonymous and no GP referral is needed. They offer confidential one to one counselling with a fully qualified mental health professional, as well as peer support and expert self-help content.